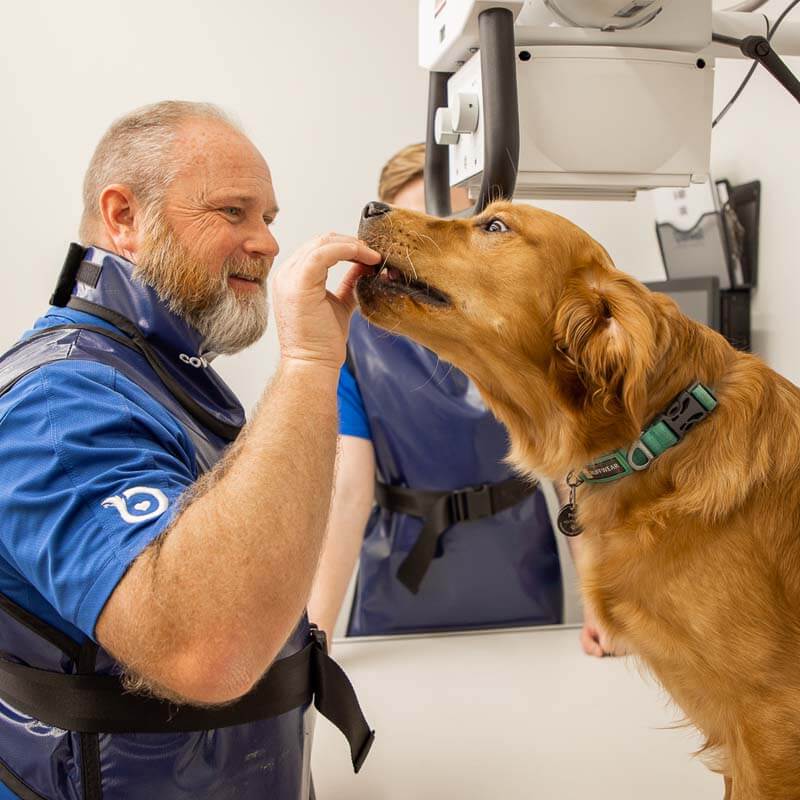 Unleash your potential in Veterinary Medicine
We know you are the backbone of our hospital, and we want to reward you for that. At Oakwell, we focus on creating a clinic culture of support, compassion and open communication, so you feel respected and heard. We believe the best veterinary care begins with a happy, well-trained staff.
We want to see you grow to your full potential, and we know we can help get you there. We foster a clinic culture of support and compassion for our patients, our clients, and our team.
We offer a wide variety of services to give you the experience and training to continue to advance in your career. Whether you are brand new in the veterinary field and looking for someplace to learn or you have years of experience as a veterinary assistant or technician and want to find a professional team that truly cares, Oakwell is the place for you.
At Oakwell, we know how demanding the vet industry can be, so we make sure to give you the proper work life balance and benefits to set your mind at ease. From better schedules to health care coverage, we give you the best we can as a way to say "Thank you".
Competitive Pay: We offer above industry standard wages for all positions.
Company Sponsored Benefits Package: We offer a comprehensive benefits package to full time employees to make sure you have peace of mind.
Health
Dental
Vision
Short-Term Disability
Life Insurance
401k: We offer a 401k plan with company match, because we believe in investing in our people.
Flexible Scheduling: Oakwell prioritizes our team's well-being and believes that includes a great work life balance. We designed Oakwell's workflows, staff schedules, and appointment schedules with your quality of life in mind.
Apply now to

start your future

with Oakwell!