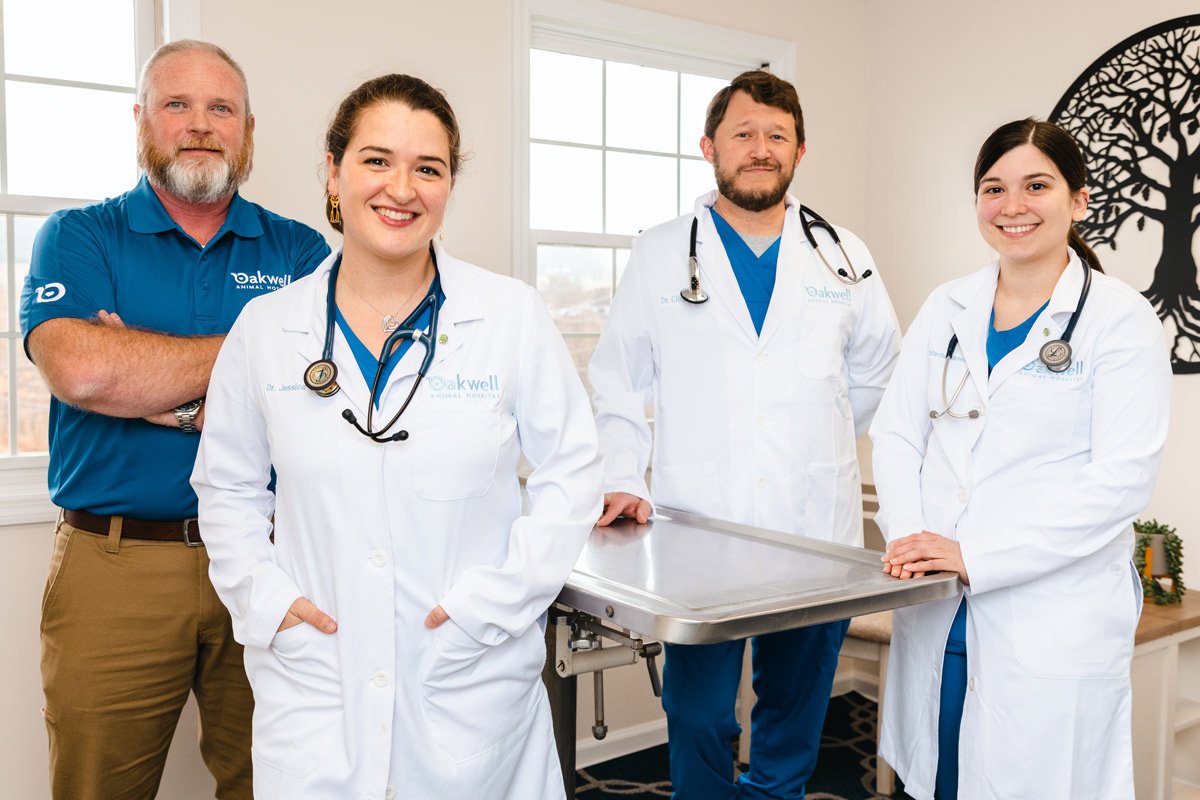 Oakwell Animal Hospital was founded to fulfill a regional need for quality veterinary medicine by a caring East Tennessee business team. Our vets are expertly trained and eager to serve our community's animals, creating a compassionate, hassle-free experience for both you and your furry family.
When you bring your pet to Oakwell, you will see the genuine care our staff has for your entire family. Your pet's health is our top priority, and we will ensure they receive the best care possible.
Our services include wellness and sick exams, urgent care, new pet visits, surgery, prescription medications, and more.
Our veterinarians can't wait to provide your pet with the best preventive care to help keep them healthy year after year. When your pet is sick, we're ready to team up with you, their owner, to create a tailored treatment plan for your beloved friend.
Our staff of dedicated, trained, and professional petcare specialists go above and beyond daily to treat each animal that comes through our doors. They are focused on providing the best care possible and being an ally in pet ownership for all.
Come meet our team before your next visit!